THE ENGLISH ACCESS MICROSCHOLARSHIP PROGRAM (ACCESS PROGRAM)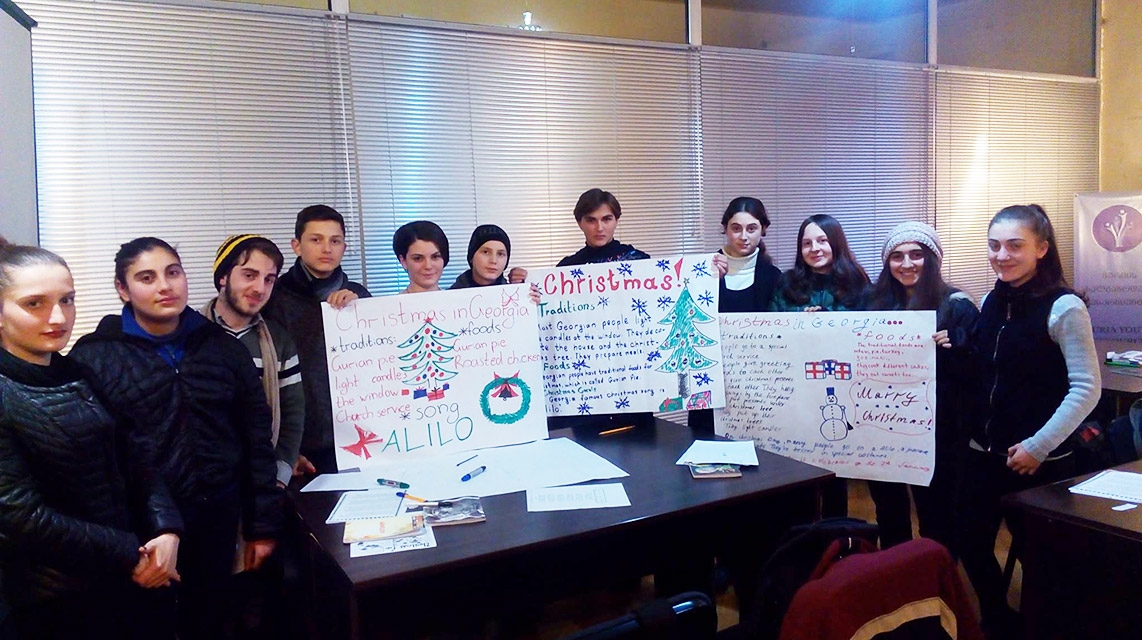 Implementation period: February 1, 2016 – December 30, 2017
Donor: US Embassy in Tbilisi
Implementing organization: PH International
The purpose of the English Access Microscholarship Program (Access Program) is to make the study of English more accessible to adolescents from economically disadvantaged background. While working on their language skills, the participants become familiar with aspects of US culture and thus develop a deeper understanding of current issues in North American society. A greater sensitivity to cultural differences, coupled with the acquired language skills, enable the participants to take advantage of opportunities that had previously been unavailable to them.
The program works with 275 economically-underprivileged students aged 13-16 in eleven regions of Georgia (Gardabani, Ninotsminda, Akhalkalaki, Zugdidi, Ozurgeti, Gori, Ambrolauri, Poti,Batumi,Mestia,Telavi), providing after-school and summer English classes and enrichment activities at no cost to the students and enhancing English language skills thereby developing increased self-confidence, stronger critical thinking skills, and increased opportunities for study or employment.
In 2016, PH International partner organization – " Guria Youth Resource Center " hosted Access program for the third time. During the first year of program implementation, 25 students (9 boys, 16 girls) were provided 180 hours of after school instruction. At the end of June, students participated in 30 hour summer camp, which was aimed to enhance English language proficiency, increase self-confidence and develop leadership skills.
Project partners: