"KEEPING THEM HERE: EDUCATION, INCOME GENERATION AND BUSINESS OPPORTUNITIES FOR POTENTIAL MIGRANTS FROM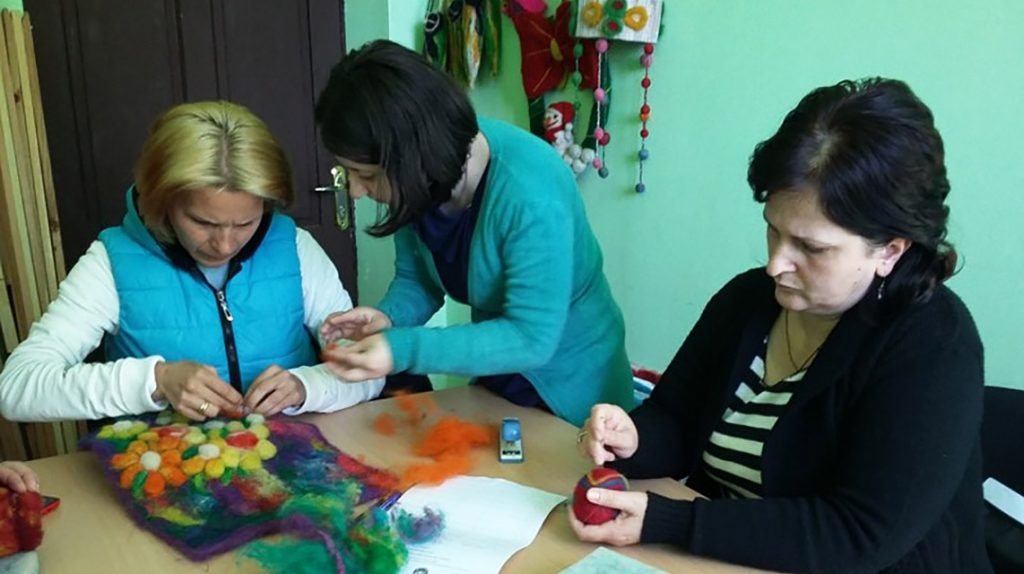 Implementation period: July 1, 2015 – June 30, 2017
Donor: European Union.
Geographical coverage: Guria and Ajara (Kobuleti Municipality) Regions of Georgia
Partner: DVV International; The Young Scientists' Club of Ozurgeti.
Project goal: To contribute to reduction of migration by the creation of effective livelihood strategy for potential and returned migrants.
Activities implemented:
Job Skills training was offered for 61 participants, among them 40 – male, 21- female;
Personal computer courses were offered for 34 participants;
Professional/vocational program involved 77 people, among them 16-female, 46-male participants;
The first cycle of the small grants program had 39 applicants. As the result of preliminary monitoring, 10 business ideas moved to the next stage and were granted up to 5000 GEL for start-up businesses. The finalists attended a three-day training on business planning and management topics;
Individual consultation services were provided for 20 returned and potential migrants. They were included in various components of the project.
Local government representatives (80 representatives) in the villages attended a two-day training on visa liberalization, illegal migration, migration trends, and human trafficking. With the knowledge acquired they will be able to provide consultations in their respective communities.
A forum theatre performance was developed on migration and trafficking issues that travelled throughout 28 administrative units of Guria and Ajara regions. Approximately 1000 people attended the performances;
Brochures and posters were published and distributed on illegal migration and trafficking and visa liberalization.
Project partners: